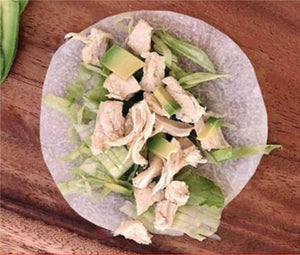 JicaWraps
JicaWraps are just thin slices of jicama cut into tortilla shapes. At only 8 calories and 2 carbs (1 net carb), these make an amazing healthy taco. Eat them fresh or microwave them. These tortillas fold and hold taco stuffings perfectly and have an amazing cruch!
JicaSticks 
JicaSticks are jicama cut into stick shapes. They come plain or in many seasonings like cilantro lime or chili lime seasonings. At only 45 calories and containing 6 grams of prebiotic fiber these sticks are the perfect on grab and go snack. Enjoy them fresh or use them to make some amazing jicama fries.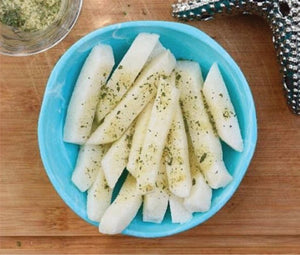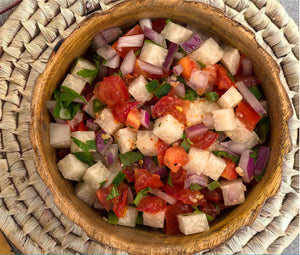 Jica de Gallo
Jica de Gallo is pico de gallo made with jicama cube. Our picos are super crunchy and seasoned with chili lime seasoning to add more flavor. They come in Milld or Hot varieties. We also have a fruit option that is made with pineapples. They are inspired by Mexico City stype pico and go great with any taco recipe or can be used as a dip.